It has been a while since we wrote the last post.
Not because we changed our habits as much as because we decided to take a moment to observe what was happening as a result of Superbonus110%.
Now we have decided to put together our reflections and make as objective an assessment as possible, done in serenity, that may offer those reading some food for further thought.
Dealing with Fall Protection Systems, we decided with this post to analyze some of the effects that this type of facilitation is causing regarding roofing safety in the civil/residential sector.
We would therefore like to submit to you, in a clear and concise manner, what may be the outcomes of a maneuver that touches the supply chain created by construction and especially in our field of application.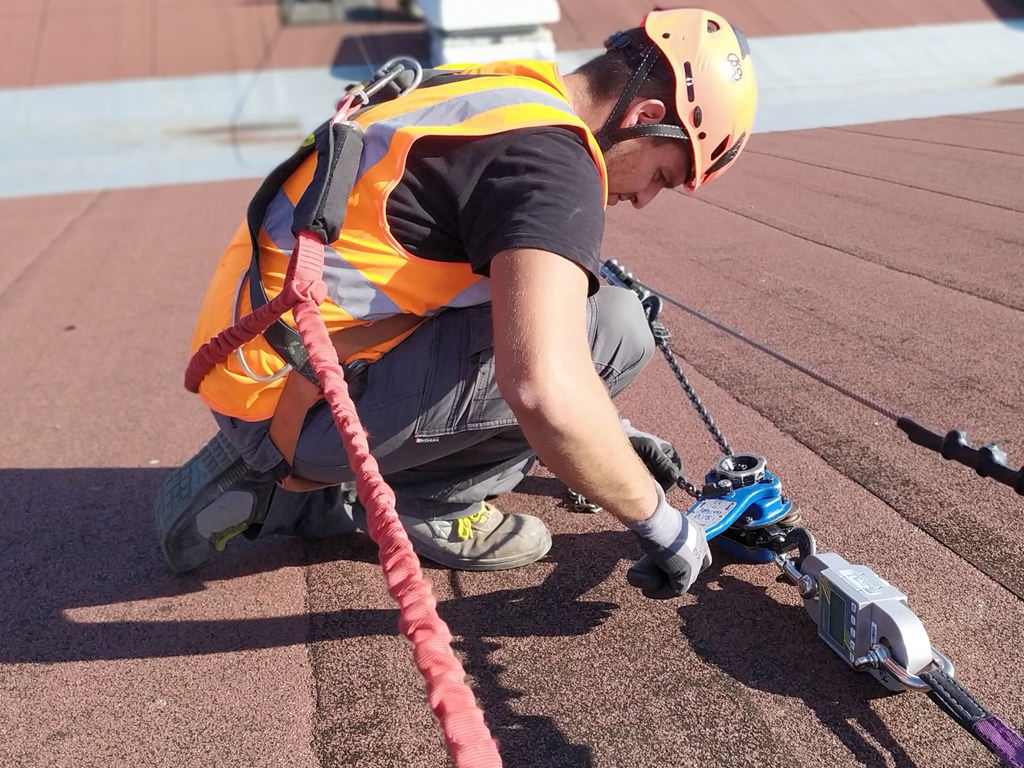 REGULATORY SENSITIVITY


Whether we are talking about regulations or the simple use of PPE that safety requires in every work context, we certainly cannot say that our country is particularly careful; unfortunately, the still numerous accidents are an open wound that struggles with the costs of safety and responsibility that does not always find "culprits."
Providing for mandatory fall protection system in roofing and then adherently enforcing the regulations, without making the client understand the benefits in arranging the lifeline, in our experience, is the most common mistake any safety interpreter can run into.
By making people aware through valuable information and raising awareness about taking responsibility, therefore, potential accident risks can be decreased.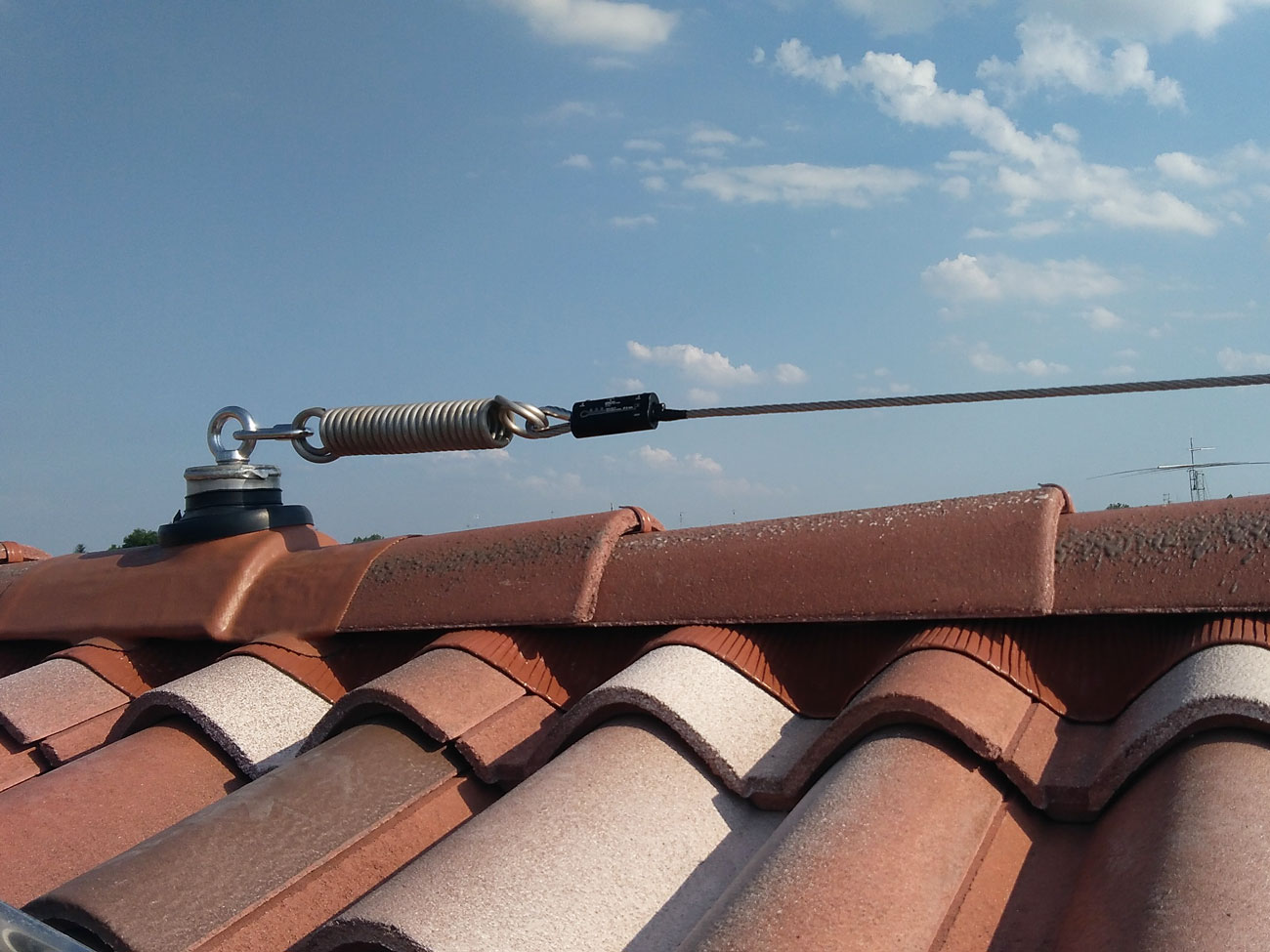 ECONOMIC ADVANTAGE


The installation of a roofing lifeline is aimed at the maintenance of technical systems, and is perhaps of all, the most economical investment you can make.
This is one of the many interventions that could be consequent to Superbonus110% and that is why it is proposed by your technician following the file.
However, let us take a few steps back by giving some definitions:
– work at height is so defined when an operator is at a height greater than 2 meters;

– to safely operate on the roof you need a scaffold or AWP (the so-called "basket" but from which you cannot disembark).


Have you ever wondered how much it costs to rent a AWP or scaffolding?
Well-assuming you are qualified to use these instruments-the cost is a few hundred euros a day. Basically, we don't want to count you in your pocket, but with 3 rentals you almost paid for the fall arrest system!!!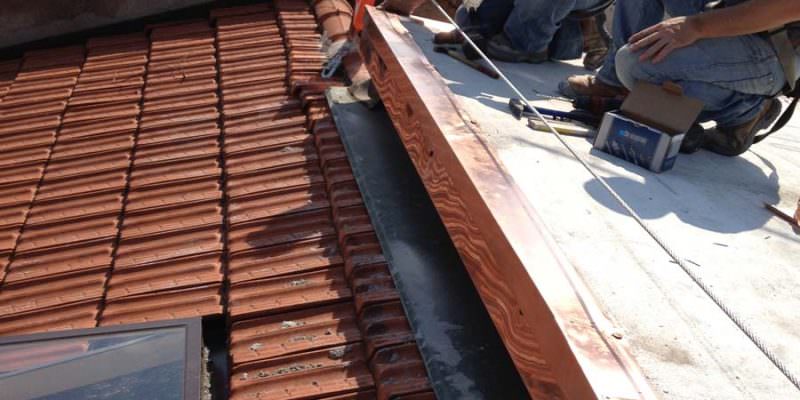 HOME FULL OPTIONALS


Any of us like to purchase a full service-regardless of the cost.
We bring you an example that is as simple as it is understandable….
It will most likely have happened to you, when buying your first car: at that time, it matters a lot not to go over your maximum spending budget. The possibility, however, of greater comfort or superior motorization is the desire of many of us.
Precisely because you know it is an expense you will not make many times, you are serene about indulging in a few extra luxuries.
At that moment, despite some frustration due to the extra cost, your need for gratification was definitely met. The desire to have that extra something won out!
Here, this purchase decision path also happens when you have to buy a house or renovate it.
In addition to the advantages of having a useful and maintenance-appropriate system, if you put yourself for a moment in the shoes of someone who has to sell, don't you find it an improved condition to put the buyer in front of the presence of the lifeline as well?
Knowledge and information will thus act as a watershed between virtuous firms and firms struggling to stay in an ever-changing market; the "florid" moment, derived from the Superbonus110%, for another few years yet will not allow for clarity on certain technical definitions, interpreted as best suits them.
We don't know what your opinion is on the issues we set out, but you are certainly clear on ours.
The study and in-depth study of our technicians on the specific needs of roofing security and our experience allow us to create an ad hoc project.Starting from a technical discussion or inspection, we will identify critical access routes and areas to be reached.

Specifically, our project will consist of several phases:
1) Thorough analysis of the situation in cooperation and agreement with the needs of the Principal;
2) Development of solutions within our technical department;
3) Comparison of the project with any other suppliers (construction/technology) in order to rule out deficiencies or interferences.
Not only because of this we will be able to be the ideal partner to guide and help you in these situations, especially because our approach is one of constant closeness with the technician and the client, at every stage of the process until generating a relationship made of trust and continuous exchange to achieve effective results.
A workshop and in-house employees in continuous training and growth allow our customer to have a single point of contact.

Because we put ourselves from your point of view.