Increasingly, roofs are workplaces, and maintenance of technical equipment placed on them is expected frequently. The requirement for the installation of fall arrest systems stems from the need to comply with D. Lgs. 81/2008 so-called "Consolidated Safety Act" coordinated with Legislative Decree. 106/2009 where it is pointed out that: wherever there is a risk of falling from height, action must be taken to eliminate that danger. Art. 115 of the "Consolidated Act" prescribes as a protection system against falls from height, in the absence of collective protections, the mandatory use of individual protection systems combined with fixed anchor devices or lifelines.
Machinery maintenance and some areas subject to work inside plants can be configured as confined environments.
A job is defined as being in a confined or suspected polluted environment (Legislative Decree 81/2008 Articles 66 and 121):
– When air respirability is established or to be feared;
– When there are difficulties in access and egress;
– When it was not designed for the presence of man;
– when the atmosphere may become explosive; – when there is difficulty in bringing rescue
"When the presence of toxic, asphyxiating gases or the unbreathability of the ambient air is established or to be feared and efficient ventilation and complete remediation cannot be ensured,
workers must be provided with suitable personal respiratory protective equipment, and be equipped with suitable personal protective equipment connected to a suitable rescue system, which must be kept outside by supervisory personnel."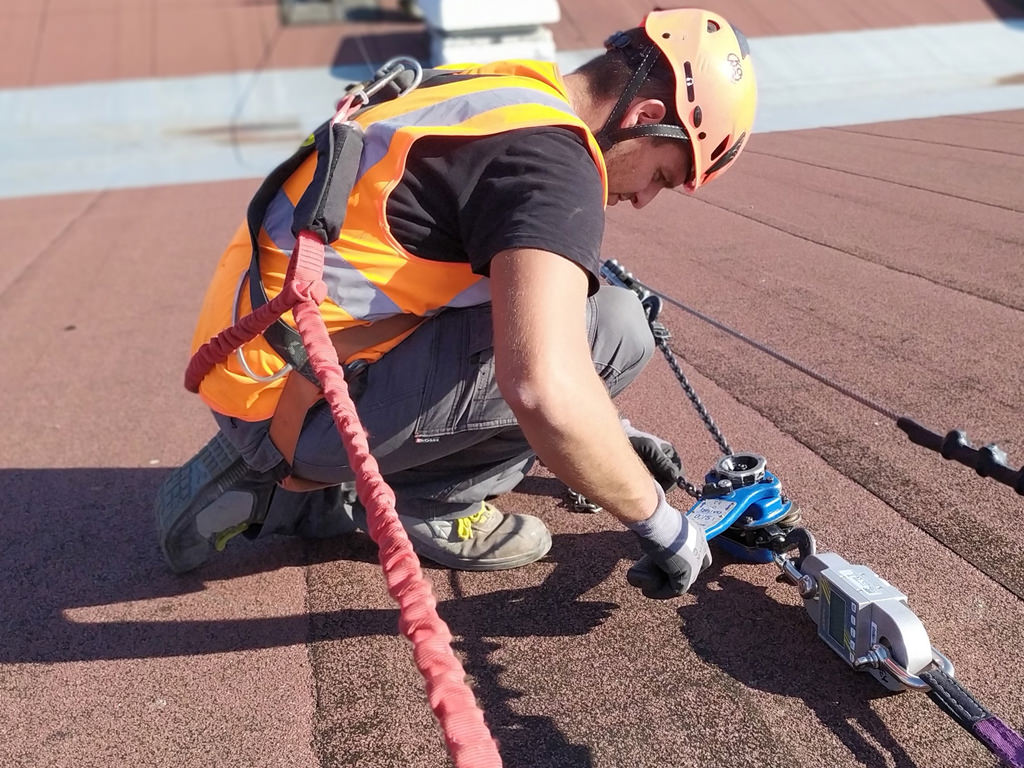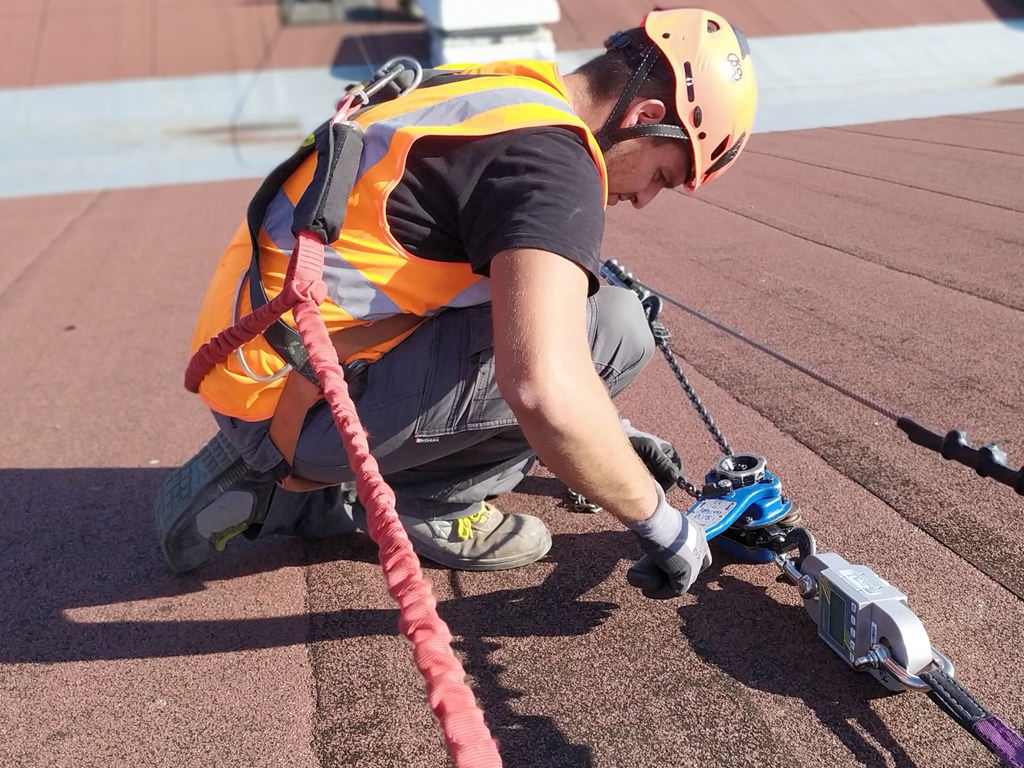 Critical application issues
Safety placed on roofs and in confined or pollution-suspected spaces is a very sensitive and evolving issue. Understanding, through listening to our clients' needs and practical interpretation of regulations, allows us to highlight three main issues:
– the system and its design must meet maintenance and rescue needs;
– Training of maintainers in the use of the systems;
– ever-changing legislative requirements and technical regulations.
Because we
The study and in-depth study of our technicians on the specific needs of securing and our experience allow us to create an ad hoc project.
Starting with a technical discussion or inspection, we will identify critical access routes, areas to be reached, and procedures to be implemented.
Specifically, our project will consist of several phases:
1) Thorough analysis of the situation in cooperation and agreement with the needs of the Principal;
2) Development of solutions within our technical department;
3) Discussion on the project in order to rule out shortcomings or interferences.
Not only because of this we can be the ideal partner to guide and help you in these situations, especially because our approach is one of constant closeness with the technician and the client, at every stage of the process until we gene- rate a relationship made up of trust and continuous exchange to achieve effective results.
A workshop and in-house employees in continuous training and growth allow our customer to have a single point of contact. Because we put ourselves from your point of view.